Having an online presence has become easy, mainly because of simple-to-use content management systems like WordPress. But what is even more important is maintaining it to ensure its smooth performance and a good user experience. While setting up a website by using WordPress is simple, maintaining and optimizing it for best performance requires specific preventive and other measures. You can pay an extra price to your web hosting firm to include maintaining your WordPress site and hosting environment. Let us look at the need for WordPress site maintenance and its key features.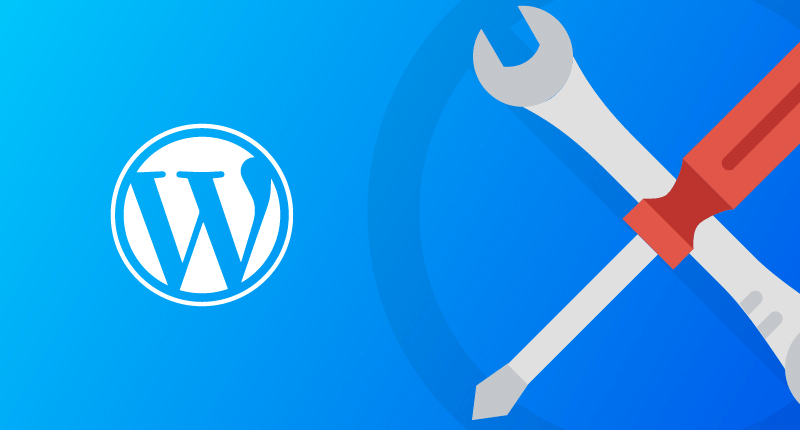 Why Regular Maintenance?
WordPress requires consistent and regular maintenance to ensure stability, security, and optimal functioning. The widespread usage of WordPress makes it an easy target for viruses, hackers, and other types of security threats. And any malware or security issue with your website can render the customer and other data stored on it unsafe, thereby damaging your business. Such cases can be handled by keeping your website up to date with the latest security features.
Another reason why you should buy WordPress Hosting plans that include maintenance features is to ensure that your website functions well. Your hosting provider will ensure that all the plugins, including the ones produced and maintained by third-party vendors, are up-to-date and work well with the core version of WordPress. A poorly maintained site with slow loading times or broken links dissuades customers or visitor traffic, thereby hurting your business.
Essentials of WordPress Site Maintenance
WordPress hosting in India generally comes with some level of maintenance and administration of your website. This includes routine software patches and upgrades besides firewall monitoring. However, proper care of your WordPress site also requires the care of the server or the hosting environment. So be ready to pay a web hosting price that includes the necessary support to keep your website up and run and deal with bugs, outages, and other issues. Some essential features of a WordPress maintenance plan are:
Regular Updates- WordPress core version releases and plugin updates should be carried out regularly with quality assurance testing after each update. Also, update all third-party plugins while removing website extensions and themes that are not required.
Check for Broken Links- Broken links can dissuade visitors and even hurt your website's search engine rankings. Check for them and other errors like 404 (website not found) regularly and rectify them.
Best Security Practices– The hosting plan should include steps to prevent security threats such as spam, malware, and unauthorized logins. The inclusion of SSL certification is a must.
Compatibility- Check your website's compatibility with different browsers and mobile devices. Also, ensure that all links to social networks on your sites are working.
Regular automatic backups– Regular backups of your site data will ensure quick restoration in case of data loss.
A well-maintained hosting environment means ensuring the usage of the latest and secure versions of Apache, PHP, and MySQL besides properly configured SSL certificates and firewall for server maintenance.
Performance Optimisation- Configuring your WordPress website to optimal performance through page caching and image compression. Also, check the functionality of your feedback or subscription or other forms that drive the performance of your website.
The key to WordPress maintenance is allocating specific resources for its smooth functioning and timely dealing of any problems that may come up.