Long gone are the days when the only way to get a new SIM was to visit the store! You had to carry all your documents, keep your phone ready, and finally spend an hour or so just to get a sim card! With the advent of internet technology, we all live in an online world. Almost anything and everything is available online today, including doctor consultations, grocery shopping, flight ticket booking, etc. So, why should ordering a sim card stay offline?
Yes! Now you can sit at home, order a SIM, and get it delivered right to your doorstep. In this article, we will understand the process in detail.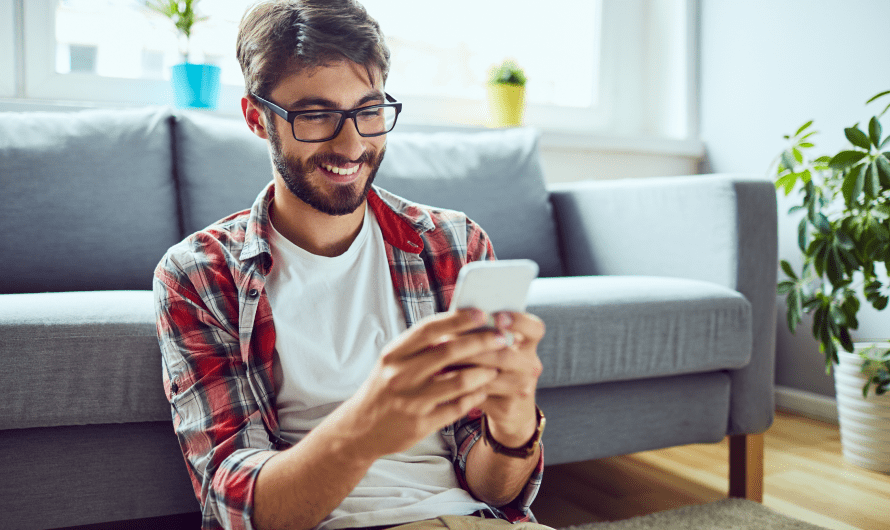 The steps involved are specific to Airtel sim cards.
How to get an Airtel prepaid sim online?
There are multiple ways to order a prepaid SIM online. If you order a prepaid sim online, the sim will be delivered to your doorstep and your KYC will be completed from the comfort of your home.
Order your Airtel prepaid sim on the Airtel Thanks app
As you must already know, the Airtel Thanks app is a super app designed to provide Airtel users a one-stop platform for all its services. It is not just a mobile recharge app. It features various other Airtel and non-Airtel services.
Here's how you can order a prepaid SIM using the Airtel Thanks app:
Download the Airtel Thanks app from the Google Play store or iOS app store.
Register with your mobile number and login.
You will be taken to the home page called 'Manage'. Scroll down to find the 'Buy' header on the 'manage' page.
Click on 'Prepaid' under the 'Buy' section.
You will be redirected to a new tab called 'Buy Prepaid 4G Sim Online with Delivery.' Here, you need to select a prepaid recharge pack and fill in a form.The packs you can choose from:
Recharge pack
Offerings
Validity
299
1.5 GB data per day
Unlimited talk time
28 days
479
1.5 GB data per day
Unlimited talk time
56 days
You can choose either one of these recharge packs. Next, you will see a form called 'Schedule doorstep KYC.' You will need to fill in your name, mobile number, port request, city, location, house address, and area pin code.
After filling in all the relevant details, hit 'Submit.' Post that, and expect a call from an Airtel agent for the SIM delivery. Moreover, keep your address and ID proof ready for the KYC.
Delivery and Activation duration
Once you submit a request for the delivery, the agent will deliver the sim in the next 24 hours. Upon delivery, your KYC will also be completed. Post KYC, it will take around 4 hours for your new prepaid sim to be activated.
The best part is that the entire process is totally FREE! All you need to pay for is the recharge pack. The delivery and activation are completely free. You can pay for the recharge using your Airtel mobile wallet or other modes of payment present on the Airtel Thanks app, like credit/debit card, UPI, net banking, etc.
Order a new Airtel prepaid SIM from the Airtel website
You can also visit https://www.airtel.in/prepaid-4g-sim/ to order a prepaid sim online. The form and the rest of the process remain the same.
Moreover, you can also buy a postpaid sim using similar steps from the Thanks app. Download the Airtel Thanks app today to explore more!